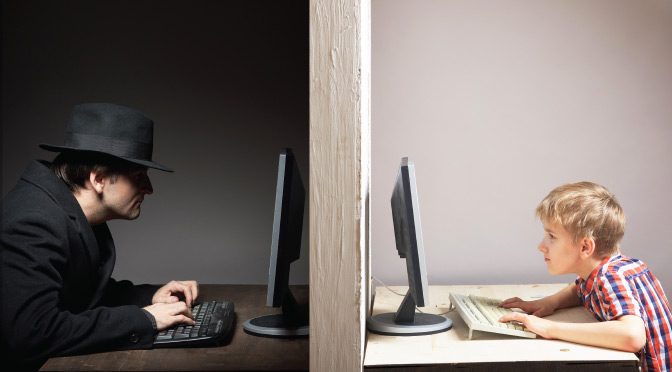 24 Aug

Uncommon Tips that Truly Keep Your Child Safe

From the time your child is born and until they move out of your home, take lots of photographs, audio recordings and videos, updating and maintaining them often.  Place photographs in manila envelopes on which you put the  child's entire birth name, date of birth, social security number and date you took the photographs, audio recordings and/or video.

Maintain updated photographs of the child's other parent, baby sitters and care providers.

Until their feet quit growing, take inked impressions of their feet, hands and fingerprints.  Place inked impressions in manila envelopes on which you put the child's entire birth name, date of birth, social security number and date you took the prints.

Pluck at least 8 hairs so they have roots attached.  Those are the hairs which usually have live follicle cells that can be used for DNA.  Do not keep the hairs in plastic, but rather in an unused paper lunch bag on which you put the child's entire birth name, date of birth, social security number and date you plucked the hairs.

Never post your infant or child's photographs on the Internet.  Never allow your child to have use of a computer which is not located in a central place in your residence.  Always have total access to everything your child views on the Internet.  A minor should never be allowed access to the Internet or phone in the privacy of their bedroom.  This is a most common mistake made by parents today.  Remember, as long as they are living under your roof, you owe it to them to protect them.  Even from themselves.

Webcams are never allowed to be used by children without an adult's supervision.  No exceptions.  The same goes for chatrooms.  An outrageous number of active pedophiles meet their victims while pretending to be either another child or a teenager in a chatroom.  There the conversation often lead to grooming the pedophiles next victim.  Sometimes talking the child into using webcams and often gaining the child's address, phone number, school, parents jobs, information about how the child goes to and from school, when the child is alone in the home, et cetera.  Sometimes, which is all too often, the child agrees to secretly meet with the other 'child or teen' only to become a missing child when the pedophile apprehends their innocent victim.  Those child victims are sometimes never recovered and even when they are the family can only bow their heads and wonder why they weren't more proactive.  Those are the times when being their child's friend and allowing them so much privacy were the bells which could not be unrung.    

Bedrooms are for changing clothing and sleeping.  Not for visiting.

The primary light source of everyone's, especially children's bedrooms should always be near the outside window.  If you stand between the light source and the window when you change clothes or get into bed, that is when you cast a shadow to the outside of your room.  If you have a peeping Tom/predator lurking around your residence, the last thing you want to do is entice him with shadow fantasies and advertise the age and gender in the bedrooms. 

Homework should be done either at the kitchen table or in a room other than the bedroom.

If your child has visitation with their other parent, make sure you have a photo of the vehicle your child rides in.  Write down the daily agenda and locations/addresses of all activities and the identities of all known persons who will be with the child. 

Maintain a current passport of your child and keep it in a safe place along with their social security number, inoculations, updated list of current medications and allergies, hair samples, photographs, videos, latent prints and the updated photographs of the child's other parent, baby sitters and care providers.  It is preferable to keep at least one other complete updated set of all of these items in a separate safe place.  And, that these are updated once every year.  Your hope is when on your child's 18th birthday, you can give him or her the box containing 100% of all of these documents and items and thank God that you never had to provide them to law enforcement.  That will be the greatest 18th birthday present any parent can ever give their child.

If you have a teenage child who appears to be going down the wrong path, contact a funeral chapel and speak with the owner.  Explain that you would appreciate him or her allowing you to bring in your teenager and with the owners aid, help your child pick out a casket, liner, and music to be used in the unlikely event the teenager passes away unexpectedly.  Ask the owner to also explain that since this would be the final event for the teenager, that it should be done with input from him or her; and that although only partially, it will aid in relieving some of the heartbreaking stress from the parents.  This is often a huge eye opener and bridge building between teen and family.