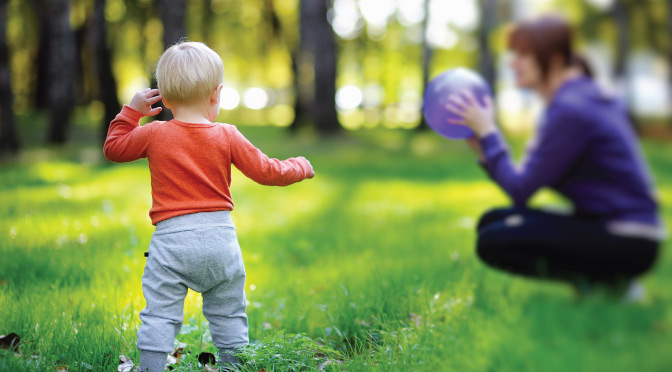 24 Aug

39 Questions to Ask A Nanny Before Hiring

When you hire a car repairperson, plumber, painter, janitor, housekeeper, bookkeeper, floor finisher, gardener, contractor, alarm company, architect, radio or television repair person, barber, manicurist, pedicurist, carpet cleaner, or even a septic tank pumper, you want, expect and sometimes even insist on verification that they be licensed, bonded and in some cases insured.  But, the at best the average parent doesn't even verify the name of the nanny applying to care for what should be their most precious possession.  Their child(ren).  They hire for what they see at first impression.  They hire on what the person purports is their history and knowledge of children.  They hire on what they read on an alleged resume'.  They hire on a here-say from a friend or someone they barely know.  They hire through a nanny agency which claims to have done their own checking.

That being said, that means many people place their child as less valued than their plugged up toilet, dirty carpet, broken toenails…
BEFORE YOU HIRE A NANNY
ASK:
   

How long have you been caring for children, and how old were they?

   

What is your favorite age to care for and why?

   

Do you have other work or life experience that you can bring that will help you do this job well?

   

Are you trained in CPR? Have you taken classes in childcare? Would you be willing to take classes if necessary?

   

What is your education level?

   

What is your most recent position? What's your typical daily routine with that family?

   

Why are you looking to leave (or why are you no longer working there)?

   

What were some of the best things about your previous job?

   

What were the worst things?

   

Are you looking to stay long-term with a family, or are you planning on finding another career or job in the next year?
ASK:
   

How flexible is your schedule, if we occasionally need you to arrive early or stay late?

   

Are you willing to cook/do light housework/take care of pet? (ask about any assistance you need)

   

Are there any activities or responsibilities that you won't do?

   

Do you swim/play sports or musical instruments/like arts & crafts? (ask about any activities that are important to you)

   

How many kids are you comfortable watching? (especially important for play dates, visits from relatives, etc.)
ASK:
   

What do you like best about being a nanny?

   

What do you find most challenging?

   

Do you prefer more or less structure in your day? What do you think works best for children?

   

What have you found worked the best when working with the parents to help raise the child?

   

Have you had negative work situations? If so, what have you learned from them?

   

What is your view of disciplining a child and what should be the nanny's role?

   

How have you handled difficult situations like a baby crying uncontrollably or a child talking back?

   

What are you most proud of when it comes to your job?

   

Do you view your personality as flexible and easy to roll with change, or do you need more structure and the ability to plan ahead? (especially important if your family has an inconsistent schedule)

  

Do you agree that you are will not have visitors while caring for my child?

  

Do you agree with few and brief exceptions that you will not use the telephone or Internet while caring for my child?
ASK:
(You also want to make sure the nanny you hire is comfortable with who you are as a family. There are some topics you can be upfront about with your candidates that are specific to your household, to avoid potential problems later.) For instance, if a family member:
   

Maintains a strict diet (vegetarian, kosher, etc.)

   

Follows certain religious or cultural practices

   

Has special needs concerns like autism or ADHD

   

Has particular medication needs

   

Is going through a tough time (at school, personally or professionally)
(You can probably tell by her reaction if she's a good fit for your family. She may not know the details of certain practices, but look to see if she is open to learning about them and respecting your wishes.)
ASK:
   

Are you over the age of 18?

   

Can you legally work in the U.S.?

   

Have you ever been convicted of a crime? Explain the circumstances.

   

We are looking to hire someone for a long-term position. Is there any reason that you know of now that may preclude you from working for us full-time over the next few years?

   

Our children have a lot of energy or require carrying. Are you comfortable with the physical demands of the job?

Do you have any concerns about having nannycams in most rooms of our residence?

Do you have any concerns about having audio recorders in most rooms of our residence?

Do you have any concerns about providing me with written permission to have a thorough background investigation performed?

The most important measures to consider when choosing a nanny are to make sure the proposed nanny has:
Fingerprint Scanning (Preferably pass a DOJ background check)
Current Driver's License
Motor Vehicles Records Check
Criminal Records Check
Name Run Through National Sex Registration
No Active Warrants